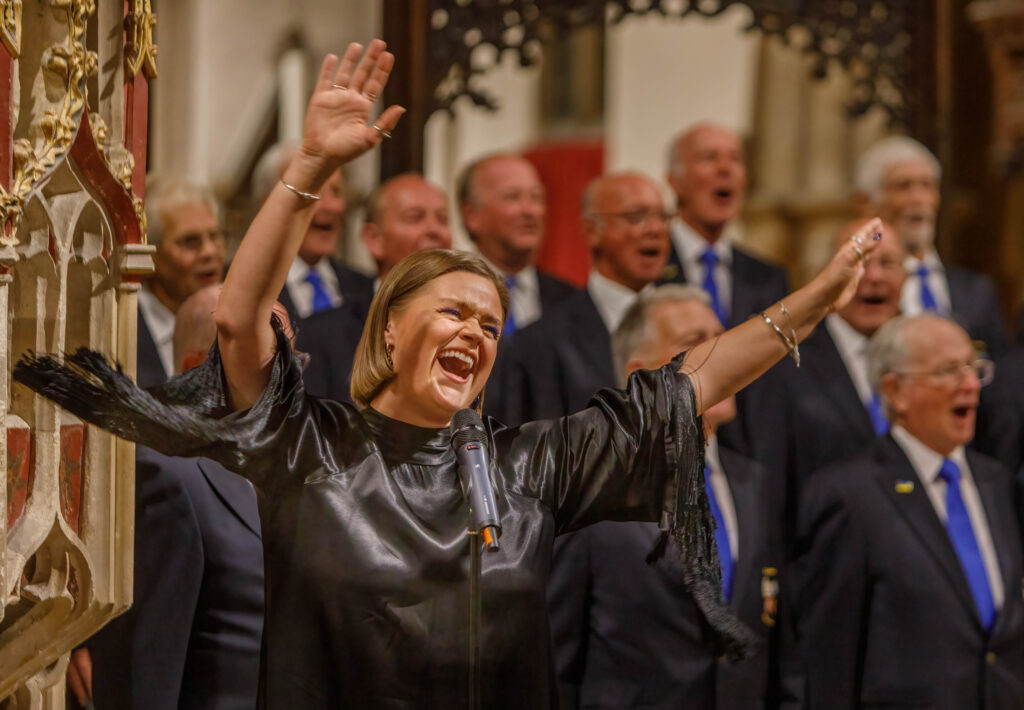 A truly wonderful night of song and laughter from The Wessex, Lucy May Barker, and the hosts, Cirencester Male Voice Choir at Cirencester Parish Church.
We were delighted to support local charity, Cirencester Signpost, and proud to have raised hundreds of pounds to help them maintain their vital services for people made homeless in our area.
The Wessex were excellent and the irrepressible Lucy May Barker kept us singing into the night long after the superb audience had gone home. She joined us in three songs, 'When I Grow Up' from the Musical 'Matilda', 'Thank You For The Music' which she has performed innumerable times on the West End stage in 'Mamma Mia', and the moving 'Anthem' from the musical 'Chess'.
The evening included our first performance of Ralph Vaughan William's 'Linden Lea' and it was a pleasure to sign the works of someone who spent his early years in Down Ampney. It became the first of his works to appear in print, published in the magazine The Vocalist in April 1902.
Our thanks goes to Rachel Webster for her haunting violin in the rendition of 'Tell My Father' from the musical The Civil War.
Thank you to all those who attended and helped support 'Signpost' – an organisation of volunteers who work so hard to give practical support to those in emotional and financial distress.