---
Do join us as we support Fairford's Women's Choir, 'A Splash of Red' and the Windrush Ukulele Orchestra on December 2nd at St Mary's Church in Bibury.
---
A VERY SPECIAL PERFORMANCE FOR THIS CHRISTMAS SEASON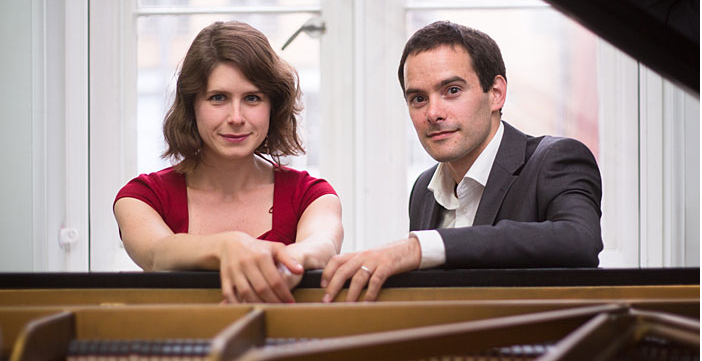 The stunning Willshire Piano Duo will headline our Christmas Concert at Cirencester Parish Church, along with the Blue Notes, for a night of carols and much more.
There was a standing ovation for this superb duo last time they played with us and we are honoured that Philippa Harrison and James Willshire will play for us again.
There will be wonderful songs, amazing piano music, and of course carols that we will encourage you to sing with us.
---
LISTEN AGAIN TO SONGS FROM OUR OCTOBER CONCERT

We love to sing, but we are driven by a desire to help the local and national charities that do so much to help people in need.
There aren't many more enjoyable ways to raise funds than through song, and we offer an open invitation to new members to join us and to help those who give aid to others in these trying times.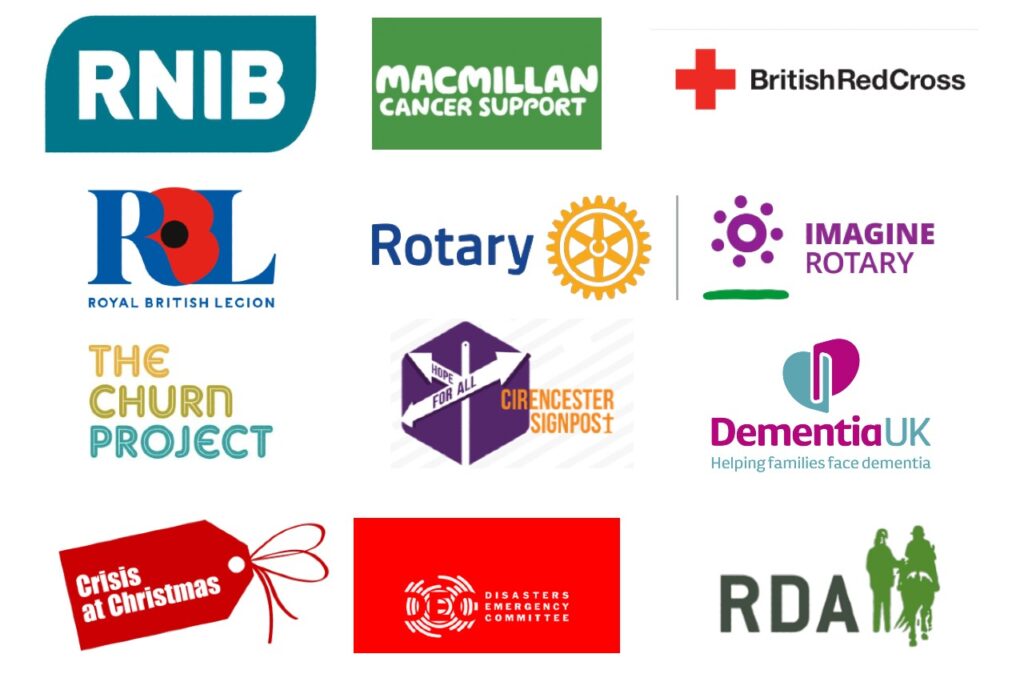 AMAZING GRACES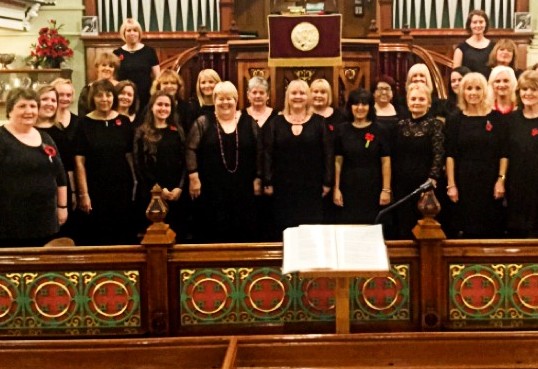 The Parti Llwchwr Women's Choir from South Wales are AMAZING! Supported by the Cotswold and Cirencester Male Voice Choirs, they absolutely delighted the audience at St Pip and Jim's Church in Leckhampton. Their purity is remarkable and we are so proud that they came to sing with us.
Please listen to them joining us for the last verse of the beautiful 'Flowers of the Field'.
THANK YOU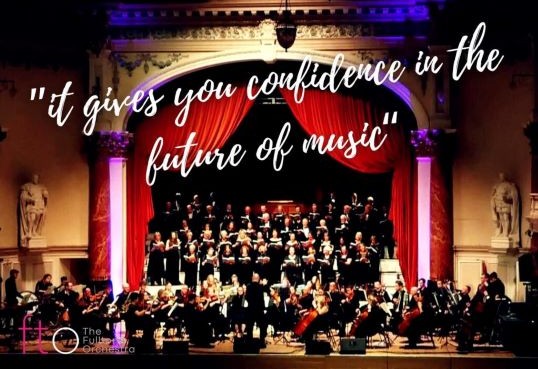 Thank you to Anthony Brown, MD of the Fulltone Orchestra for 5 glorious nights at Wells Cathedral, Bath Abbey, Cirencester Parish Church and Cheltenham Town Hall.
We performed Karl Jenkins' Symphonic Adiemus with 65 musicians and members of the Blue Notes and the Fulltone Chorus
All but one were sold-out performances, with wonderful audiences and such a fun experience that we will not forget.

The Choir is led by Music Director, James Willshire and he is superbly supported by accompanist Louise Matley. James is internationally known as a pianist and educator, and Louise is a vastly experienced pianist, a former Head of Music and an examiner for the Associated Board of the Royal Schools of Music and examines any instrument up to diploma level all over the country. Their partnership is making rehearsal and performance a real joy.
Listen to some of our performance at the All Saints Church, Falmouth.