We have a selection of free videos and recordings, as well as an 'Anniversary CD' which is available for purchase. Throughout the 'lockdown' the choir continued their rehearsals remotely, using Zoom, and was able to create videos and recordings of virtual performances of some favourites and to continue raising money for charity.
Samples from our concert at the All Saints Church, Falmouth
Buy the Anniversary CD
The choir was established in 2009 and grew from a small group of singers into the fully fledged choir we have today. To celebrate our tenth anniversary we recorded ten songs that were performed in the ST John Baptist Church in Cirencester's market Place.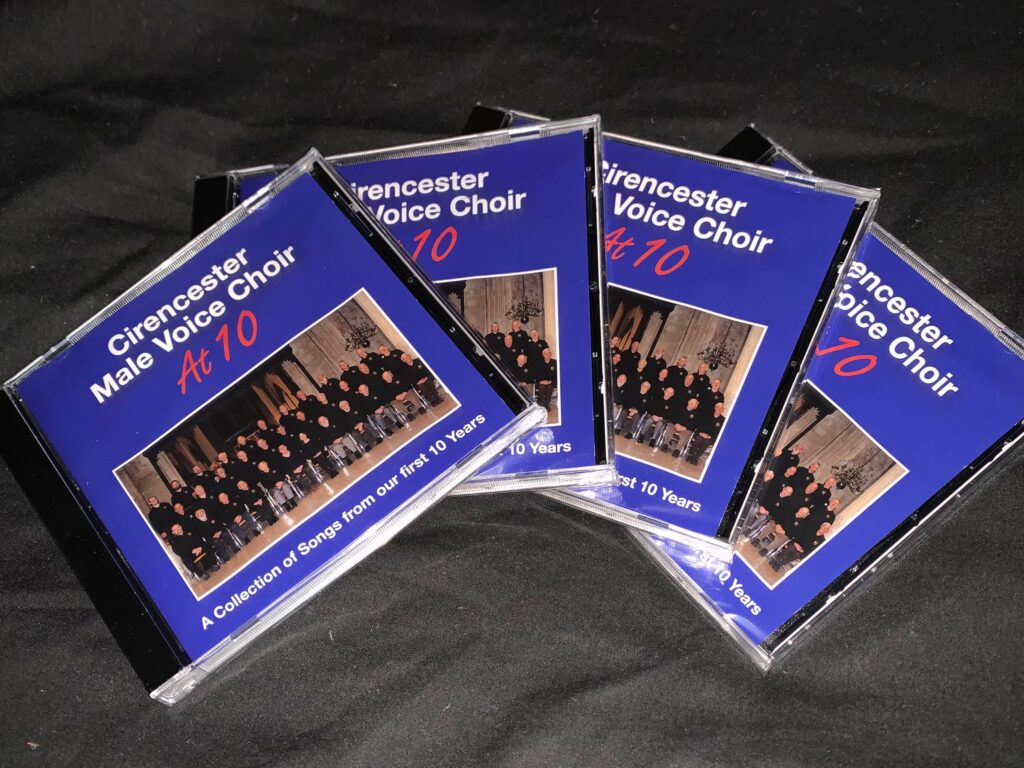 Track Listing
1. American Trilogy
2. I Believe
3. She
4. Rhythm of Life
5. Unchained Melody
6. My Lord what a Mornin'
7. The Wonder of You
8. Bring Him Home
9. Softly as I leave you
10. Nothing like a Dame
Recorded in the Parish Church of St John Baptist in Cirencester by 4 Part Music. The church, which is one of the largest Parish Churches in England, dates back to the 12th Century and houses the beautiful silver gilt goblet made for Anne Boleyn in 1535 when Queen, just a year before her death.